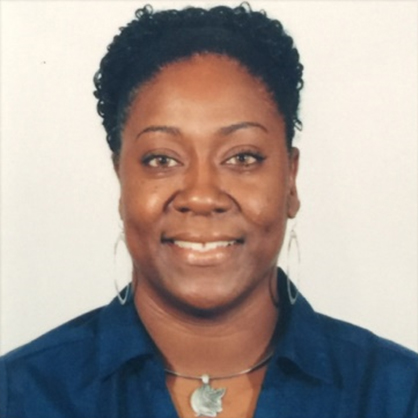 Nadia Charlery worked in the private sector for 16 years wearing several hats ranging from being in a Managerial Position to working in the HOVENSA Oil Refinery, LLC for 12 years. She also worked for the Legislature of the Virgin Islands.
Charlery joined the P.O.S.T. family after working for the Virgin Islands Police Department for 7 years and quickly advanced into her Law Enforcement career: She began Foot Patrol on June 2011 until October 2011, thereafter she was transferred to the Patrol Division, Burglary Unit, and subsequently appointed to a Field Training Officer. Due to Investigator's Charlery impressive work ethic and knowledge in policing, she was transferred to the Criminal Intelligence Unit as a Detective and worked in that capacity before advancing her career as the Lead Investigator with the Virgin Islands Peace Officer Standards and Training.
She holds a Bachelor of Science in Criminal Justice with a Specialty in Homeland Security and Crisis Management from the American InterContinental University.
Lead Investigator, Nadia Charlery is a mother of two amazing children and she enjoys spending quality time with family.
Office: (340) 778-1250 ext. 206
Email: Nadia.Charlery@vi.gov