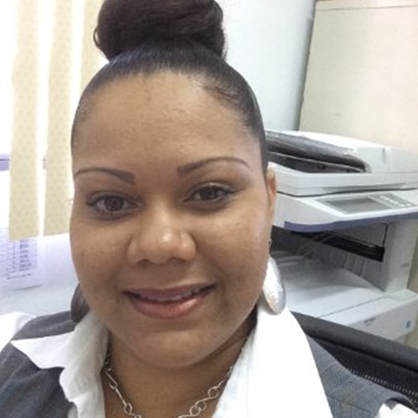 Rachel Stanley career has been focused in Human Resources, Administrative and Legal Assistance. She has an Associate of Applied Science in Human Resource Management, and a Bachelor of Science in Management. Mrs. Stanley is currently pursuing her MBA in Human Resources with Ashworth University.
In May of 2016, Mrs. Stanley started working with The Peace Officer Standards and Training Department as the Administrative Service Coordinator. She was employed with the Virgin Island Government in June 2012 at the Virgin Islands Army National Guard. Mrs. Stanley has a considerable amount of experience in Human Resources as far back as September 2003, when she was employed at Triangle Construction Incorporated at the HOVENSA Refinery as the Human Resources Administrative Assistant.
Embracing Core Value, Integrity and Growth is some of her strengths. She also offers both Clients and Candidates exceptional professional service, absolute confidentiality and the most ethical values at hand.
Mrs. Stanley is Married to Oral E. Stanley, and has four amazing children.
Rachel Stanley
Administrative Service Coordinator
Virgin Islands (POST) Peace Officer Standards and Training
Government of the United States Virgin Islands
#1 Estate Diamond, Frederiksted
St. Croix, U.S. Virgin Islands 00840-4702
Office: (340) 778-1250 ext. 204
Email: Rachel.Stanley@vi.gov